A Conversation with Laia Abril


episode 42
Jan 30 2023

In this episode, Laia Abril discusses the origins of her career, her methodology, the themes she explores in her work, often related to women, such as rape and abortion. She also shares her insights from creating art out of polarizing issues, and being a woman in the art world.


About our guest
Laia Abril is a research-based artist working with photography, text, video, and sound. After graduating from college with a degree in Journalism, she moved to New York to focus on photography, where she decided to start telling intimate stories that raise uneasy and hidden realities related to sexuality, eating disorders, and gender equality. In 2009, she enrolled in the artist residency at FABRICA, the Benetton Research Centre in Treviso, where she worked as a researcher, photo editor, and staff photographer at Colors Magazine for 5 years.
Laia Abril's projects are produced across platforms such as installations, books, web docs, and films. Her work has been shown widely and published internationally and is held in private collections and museums, such as Centre Pompidou and FRAC in France, Musée de l'Elysée and Fotomuseum Winterhur in Switzerland, MoCP in Chicago, and MNAC and FotoColectania in Barcelona.
She has published several books —Thinspiration (2012), Tediousphilia (Musée de l'Elysée, 2014) and The Epilogue (Dewi Lewis, 2014), which was shortlisted for the Paris Photo-Aperture First Book Award, Kassel PhotoBook Festival, Photo España Best Book Award and was referred to as "a masterpiece of a photobook" by critic Jörg Colberg. In 2016, she published Lobismuller (RM Verlag) which was the first recipient of the Images Book award at Festival Images, where was also first exhibited in Vevey, Switzerland the same year
Links
website
Instagram
Les Filles du Calvaire Gallery

"I ended up studying journalism after a lot of attempts to do many other things"
ON ABORTION /LA_Abortion_DIYMethods_02
ON ABORTION /LA_Abortion
"So it took a long time as well for me to understand that I am an important part of the story, because I'm telling this story"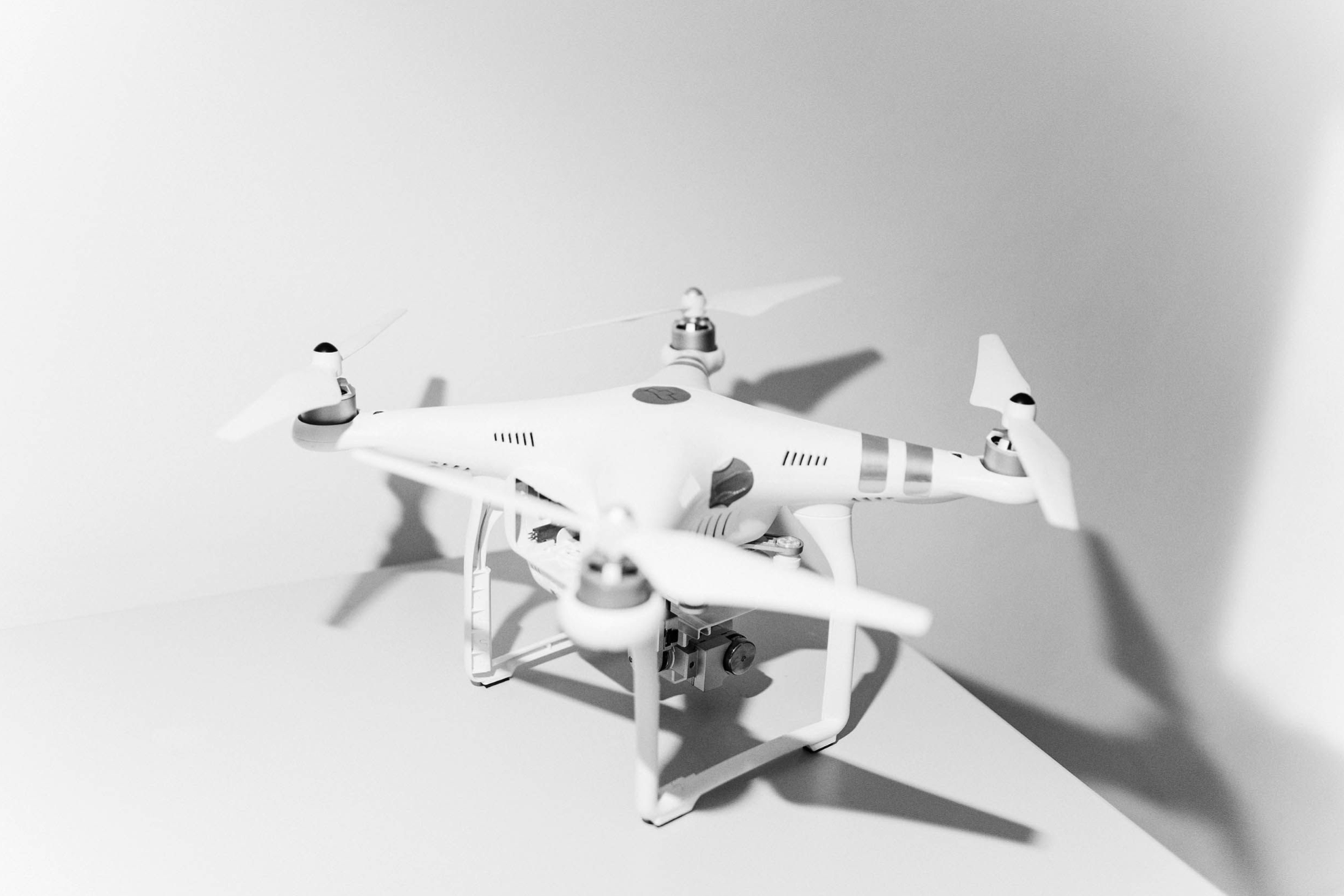 ON ABORTION / LA_Abortion_law-religion-violence_007
"You need a good support system"
photo Mahala Nuuk 2020
Listen ︎︎︎Apple Podcasts
Listen ︎︎︎ on your favorite platform
Laia Abril traces back to what led her to study journalism, then end up doing art photography through a need to communicate about certain stories. She discusses the myriad ways in which to express a story, and the roadblocks she's faced during her career in attempting to shed light on certain difficult stories and realities. Laia tells us how her work has naturally veered towards a central theme: being a woman. Moreover, she explores with us what this means in the art world, discusses the roles of our institutions and the paradoxical fact that these very creative institutions are sometimes averse to work that depicts themes that still create unease: abortion, rape. She shares with us the intricacies of her art and the challenges of working with subjects on such delicate issues.
Conversation Highlights:
Laia's methodology and the need to tell certain stories
Womanhood in Laia's work and in the art world
Laia's latest project: History of misogyny
Laia's methodology and the need to tell certain stories



We begin by tracing back to Laia's background. "I ended up studying journalism after a lot of attempts to do many other things," she starts. Journalism was fitting to Laia's curiosity. But "soon enough photography became a much easier tool for me to express everything I wanted to express, especially because eventually we'll discover that for me, it was not only about documenting or explaining what was going on, it's also about the emotions around it," she continues.
She stumbled into the art world by chance, or as Laia puts it, "organically." Nonetheless, studying journalism and the research aspect of it has greatly influenced her work process. For five years, Laia became a researcher, photo editor and photographer for Colors Magazine, which she qualifies as her "real school."
"Suddenly I had a very different perspective of how to do storytelling and I was around very talented people from all over the world," Laia says. "I was constantly in contact with new mediums, like filmmakers, designers, production designers, writers. That was kind of like the think tank where I could explore my essence…" Laia goes on to explain that research remained her most important tool, a necessary base.
Laia explains that this experience put the story back into focus, the medium in which to tell the story became less important than the story itself, "and in a way that felt much more journalistic somehow," she adds.
To go forward with Laia's projects, however, she must first go through arduous research. She needs to do "deep, profound, emotional theoretical research (...) to understand the connections and the consequences and the causes of these subjects, which I'm not an expert at to begin with. And then putting something together that I can share, and sharing it with people is having an exhibition or even talking, like right now. It's as important to the process as the beginning itself, because there's obviously the power of sharing. And I make sense of what I do."
Laia works with psychologists and psychiatrists for her research, as well as humanitarians, lawyers, journalists, artists. "When there is a very triggering and complicated subject like rape, I have to learn how to communicate to people because you don't want to traumatise people again." Laia believes her methodology to be closer to psychology than it is to journalism, which merely seizes the story as opposed to carefully feeling its shape in the hopes of not stepping on anyone's toes.
Womanhood in Laia's work and the art world
Laia tells us that she hadn't initially planned on focusing on themes related to women. "It was more like everything I was exposed to," she explains, "in terms of ideas, in terms of what's important, in terms of daily life, philosophy, sociology, everything never really resonated to me to the level of who I was, because I didn't feel represented."
Whenever she had ideas to tell some stories of women, she would be turned down by the media, which judged it as "soft news." – "That was the speech I would get all the time," she said. "So (ending up working around themes related to women) was more of a need to tell those stories than an actual decision that it kind of triggered."
Laia goes on to describe the relationship between her work and reality, and clarifies that this is the aspect that has evolved the most. She tells us of a paradox: "What is interesting is that those are probably the stories more connected to my reality, but also are the stories that are farthest from my perspective," she explains. "So it took a long time as well for me to understand that I am an important part of the story, because I'm telling this story."
But sometimes, reality is not something that can be easily captured, or even grasped. "My obsession," Laia continues, "was that I always wanted to visualize things that were invisible so my relationship with photography was really one of hate/love."
Working on such topics like abortion and rape confronts Laia with the reality of womanhood nowadays, creating a mixed reaction of pride and responsibility towards the tackling of these topics in the public sphere through art, but also sometimes of hopelessness, as she explains to us when working on rape: "When I did research about rape in the past years, I lost faith in humanity every day."
But in Laia's experience, the art world's response to her tackling of these themes "has been very positive." She underlines that this contrasts to the reactions she's had working in the media. She's had to be patient, though, as it could sometimes take several years to get a project through. "It takes so much work and effort," she says, "but I am so extremely grateful for the little opportunities that they become so important, like to have the first show, to have the support of people coming to the show, you get into this and that, and those small supports are the ones that make everything possible." Laia also acknowledges that a lot of artists are afraid of losing funding, or coming up with a show that makes people too uncomfortable, or the potential backlash.
Laia's latest project: History of misogyny
We ask Laia to talk about a specific series she has worked on, and she talks about "History of misogyny," the second chapter on rape. In this series, she is showing objects. She released it before the pandemic, in January 2020 and tells us that she finds it interesting to gauge an audience's reaction before the book gets published.
"It's a very special installation," Laia says. "I can say that it's something different from the previous ones in that I try to work on social accountability in a much more precise way. The testimony is talking about how institutions have failed them after getting raped. It's not about them being raped, it's about how our own institutions fail them and allow this thing to happen. And we are part of the problem. So we are standing in front of the pieces, we're standing in that room, and it's this social accountability concept. (...) It's very special to have an institution and to have a curator, and to have people behind who are brave enough to show that, because it's uncomfortable."
The installation Laia mentions is "a series of dresses in real size, and they represent the institutions behind the crime. (...) In this particular case it's trying to understand where all these things come from. So the origin of rape culture. So you have to go back to the Bible, you have to go back to a lot of myths and misconceptions, that they were born across history and held by authorities."
The objects Laia chooses are like visual metaphors that allow her to talk about these things. She adds that "every piece has a completely different approach, each series inside the project, reflection and reaction and methodology."
We mention a specific object: the chastity belt, and Laia goes on to talk all about it:
"It's been said that it was used by by head husbands who would go to work to be sure that women would not be raped by other men or, you know, having sex with other men. But what I find is interesting is there is something called rape schedule, which is the different ways, rules women follow by themselves in order to not get raped, like for instance, not going walking alone at home at night, or you know, on wearing specific kinds of clothes. I found some news about women using chastity belts now, some modern tool in order to not get raped when they would walk in the street.
In the show, you find a lot of pieces that are pretty much connected to this idea of fake virginity and, and all those needs around puritanism around how that is actually a good. And originally how women's virginity would come from the parents family's property, and it would pass to the husband's property, and the idea of rape was always punished, in the sense that you would be stealing other people's property more than you would be hurting a woman.
So yeah, when you really understand those aspects, and the perspective changes, at least it did to me, and you'll start to see much more nuances of the present times, which sometimes makes you very irritated. But sometimes it also helps to understand better why these things happen. And somehow that gives me peace."
She shares some wisdom on the responsibilities of institutions to be drivers of change. She suggests being more empathetic and flexible with the idea that things are going to take a lot more time than we'd like. "Otherwise, it's going to backfire," Laia stresses. "And you know, that's not going to help us. It's messy. It's complicated. And we should understand that."
As advice for aspiring artists that are working on subjects that are politically or personally engaged, Laia warns to be careful about how it all affects you as an artist. "You need a good support system," she says, "and if you're able to afford it, therapy. It's very important, not only for your mental health, but also for your work. The more you understand yourself and are okay with yourself, the better you would be at documenting or representing other pupils' struggles through pain or even identity. It's not only about pain. I would say don't be embarrassed, no matter what your gender expression is. Take care."
︎
next story
︎︎︎
Nathalie Herschdorfer

Curator and art historian
︎︎︎ previous story
Violaine Lochu
Pluridisciplinary artist